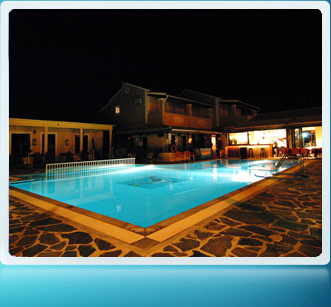 Sunshine Apartments Photo Gallery
Sunshine Apartments Sidari Corfu can offer you an unforgettable vacation with comfortable and cosy accommodation facilities, a huge pool which can satisfy even the most demanding one and a new restaurant -bar with traditional greek cuisine, famous cocktails and festivities with greek music and dancing till the very first hours of the morning.
To get a glimpse of all that you can browse the categories in our photo gallery, categories such as Pool-Garden, Accommodation, Restaurant -Bar. Sunshine Apartments also offer you the chance to familiarise yourself with the place of Sidari, Canal d'Amour and the rest of the Corfu Island, its picturesque old Town and the beautiful blue beaches.